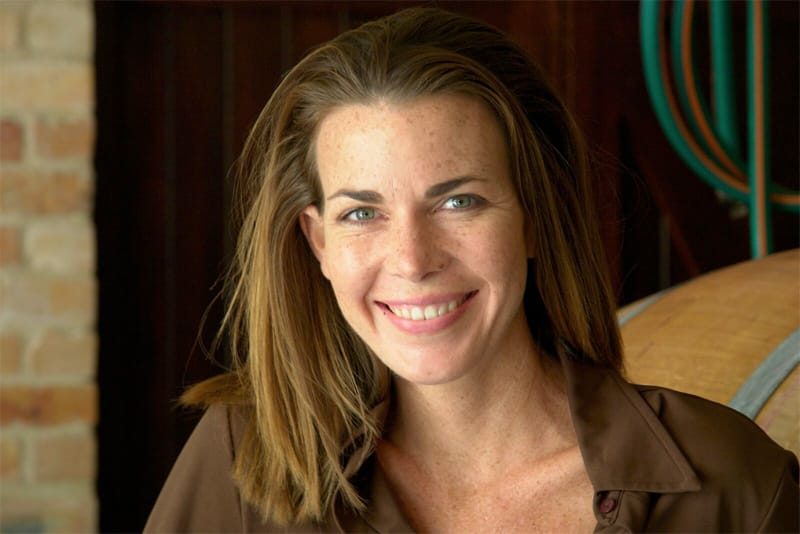 © Cape Times Friday 15th April 2016
I don't think any grape variety shows the disconnect between people who drink wine and people who write about wine as much as Sauvignon Blanc. So many of the local wine-writing snifferati dismiss it as too simple, totally untrendy, utterly soul-less, commercial crap, yet the fact remains that for most restaurants, every second glass of wine sold is a glass of crisp, clean, refreshing Sauvignon Blanc. I fear the fault lies with us wine journos and critics since we tend to paint all Sauvvies with the same easygoing, uncomplicated glugging brush but Sauvignon, if done well, can truly be a spectacular wine.
According to Klein Constantia's winemaker, Matt Day, the answer lies in the variety's ability to reflect the soil and site from whence it comes. The farm has registered six different single blocks around the famous Perdeblokke and this year produced ten different Sauvignon Blancs although not all of them will be released commercially. Instead, Matt is using them for educational purposes, experimenting with oak, spontaneous fermentation (something not often used on Sauvignon), lees contact and turbid fermentation, where the juice is allowed to oxidise (again, not something which is normally allowed on Sauvignon) leading to more interesting and complex flavours and aromas.
Matt's made a barrel from each block and the wines are fascinating. I loved Block 371, full of citrus intensity with an earthy texture and weight and found a similar orange zest note to the wonderful 2015 Perdeblokke (released next year). He also makes an organic version as well as the French-styled Metis Sauvignon with Pascal Jolivet from Sancerre, and for every day pleasure, there is the normal Estate Sauvignon 2015 at R130, cellar door. Not that 'normal' is quite the word for Klein Constantia's Sauvignon family, not by any stretch of the imagination.
Imagination is one of the keys to Lismore Estate Vineyards Sauvignon Blanc however, and owner and winemaker, Samantha O'Keefe, needed a hell of a lot of it when she started her wine career. She makes wine in Greyton, for a while operating as a monopole as the only producer in the region, and her vineyards reach a new level of extreme. "We lost 80% of our Syrah crop last year to baboons" she explains. "I think they must just like the taste of the grapes!" She has been widely-praised for her Viognier (justly so I might add), but if you sat me down with her whole range in front of me, it would be the Barrel-fermented Sauvignon Blanc 2014 (R150) which would end up in my glass. She uses only older oak which is definitely one of the keys to its success – so many wooded Sauvignons end up being a combination of limes and smoke, whilst hers is infinitely more subtle with flavours of soft squishy pears, fresh nuts and marzipan with a lively citrus twist in the tail.
Samantha's Sauvignon is from the 2014 vintage and this is another reason why I like it so much. Sauvignon isn't the longest-lived wine in the world, it's true, but that's no excuse for selling it straight from the wine press either. Most of the top Sauvvies are released at least a year after they're made, giving the wine time to sort itself out, the acid to settle down and the flavours to gain an additional dimension or two. With this in mind, I've been enjoying a whole raft of 2015s from producers such as Groote Post who've recently released not just their 'normal' one (retailing at around R85) but also their top of the range Kapokberg Sauvignon (R130). Using grapes harvested at different levels of ripeness to add complexity, both wines are tinglingly-crisp and refreshing without being at all green and aggressive. When it comes to wines such as these, I think it's clear that it's the drinking public, and not fashionista-journalists, who know best.