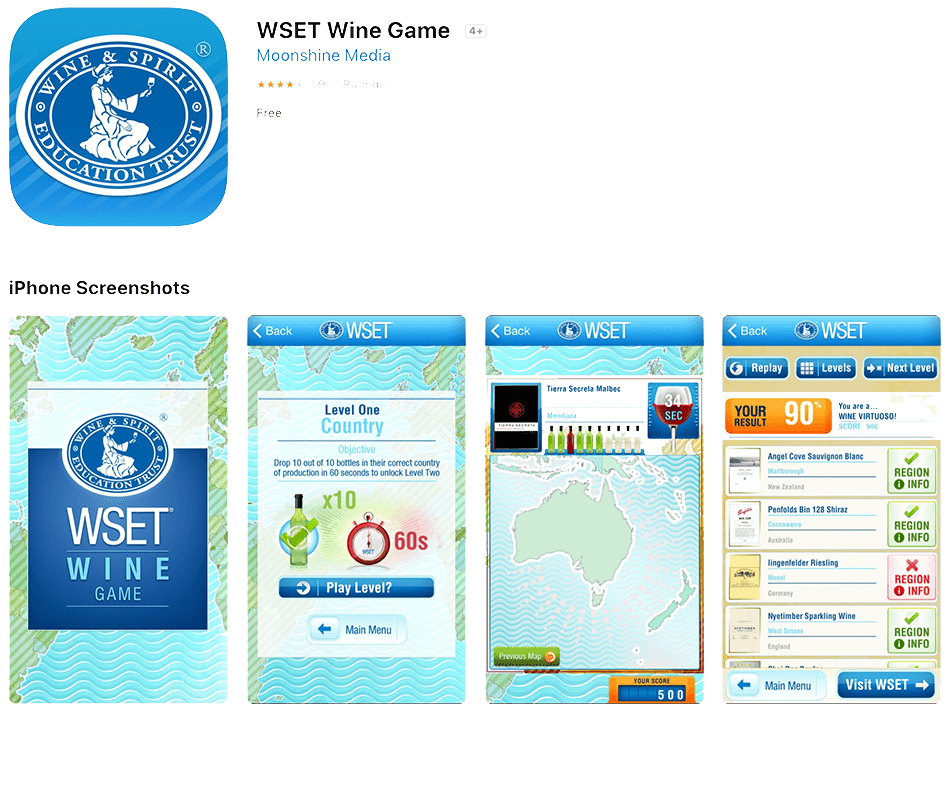 Ian Harris, Chief Executive of the WSET said "The WSET Wine Game is extremely addictive as points are accumulated as you play each level but at the same time it increases your knowledge of wine regions around the world. It is suitable for everyone from people with no prior wine knowledge to those who are currently studying or require a refresher, it's fun and informative and that was always our aim." 
You simply tap the screen where you think each bottle should be placed to zoom in and release to confirm you are happy with your selection. There are six main levels currently developed, all of which increase in complexity to further test your knowledge of wine as you progress through the game.
There is a specific time limit of 60 seconds for each level, with ten wines in each to try and place correctly. Within each level you are asked to decide what country, region (eg. the South of France) or sub-region (eg. Bordeaux) you think the wine originates from. The labels presented to the player are from a vast database, so you will be be tested on a random selection every time you replay the game.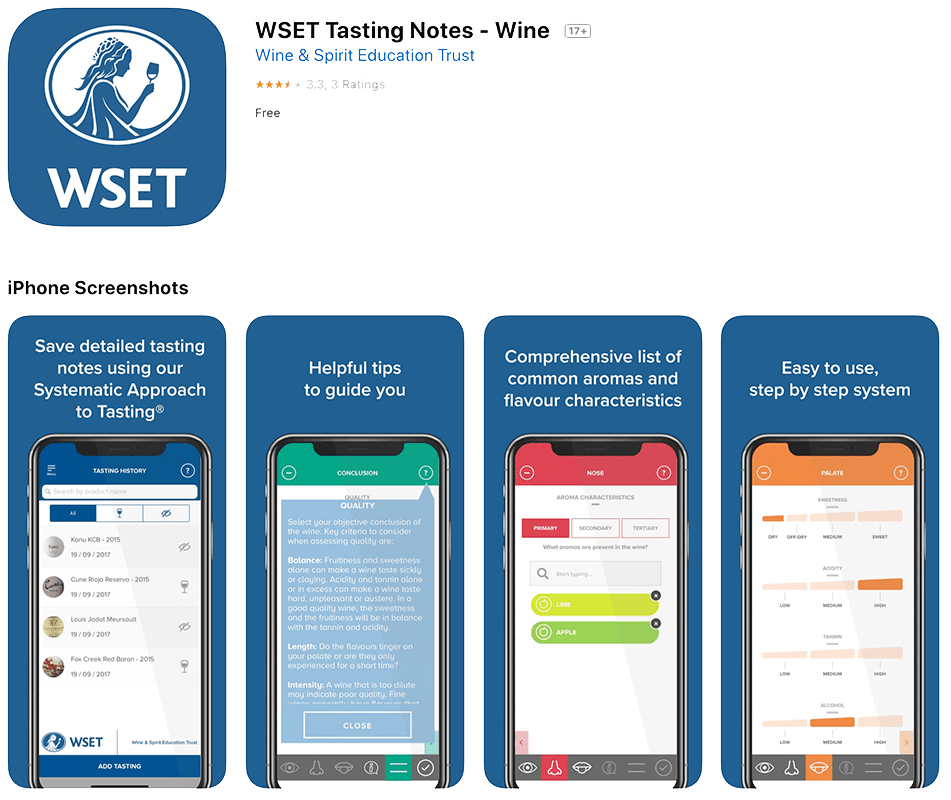 Whether you're a wine enthusiast tasting for pleasure or a drinks professional tasting for work, this app helps you create and store structured and consistent tasting notes for wines.
A systematic approach to tasting provides wine tasters with a foundation on which to build and develop their skills. The SAT forms an integral part of all WSET courses.
The Systematic Approach to Tasting® (SAT) is a method of note taking developed by the Wine & Spirit Education Trust to make tasting notes more objective and comparable.
The methodology breaks down the evaluation of wine, spirits or sake into appearance, nose, palate and conclusion, supported by universal terminology.
The SAT is published at four progressive levels of difficulty in support of the four levels WSET qualifications available. This app has been built for wines at level two making it suitable for those who are new to the SAT method as well as those that have completed WSET courses.
Note: These APP's do not form part of any WSET Wine course. However they are useful tools for both current and former WSET students at all levels.