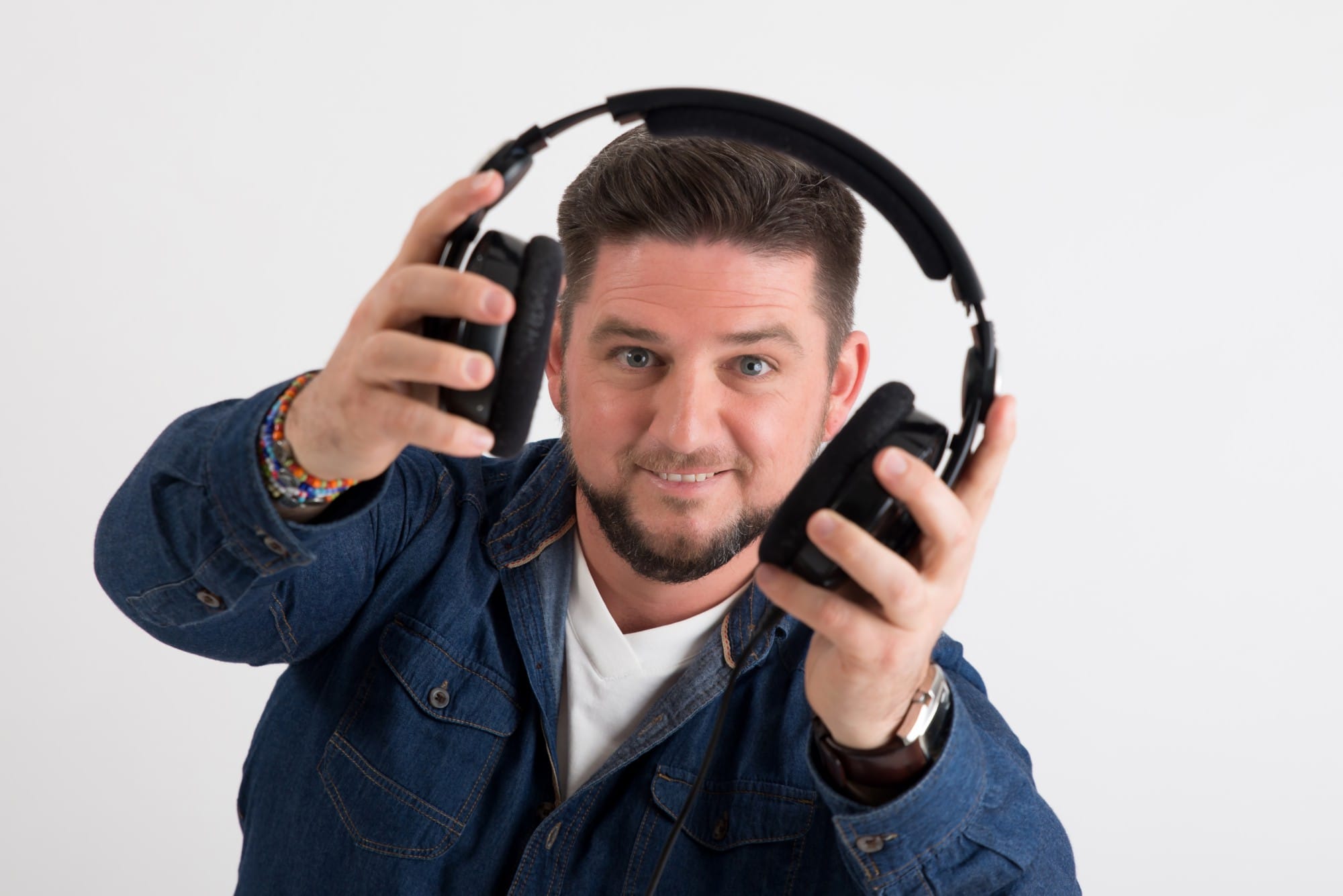 With a career steeped in broadcast journalism, Guy McDonald, Breakfast Host at Magic 828 AM radio and WSET Level 2 graduate, tells us what sparked his interest in wine and how he's incorporated his passion into his career.
Tell us a bit about your journey to becoming a radio DJ.
It all began with performing Puppet shows behind the washing-line for my beautiful Grandmother and sitting in a tree house talking into the end of a skipping rope that was connected to a real car battery imagining I was the main announcer at an Agricultural show. After school, I got the Weekend "afternoon drive" on Mfm in Stellenbosch. After 5 years of Community radio I got my first paying gig on a retail radio station, The Sound of Ackermans before moving to Kfm 94.5, then Good Hope FM and now I find myself at Magic 828 AM.
When did you first develop an interest in wine?
From a very early age, my Mom always gave me a tiny glass with dinner "so that I wouldn't feel left out". My interest was really piqued though in Grade 10 when I travelled the winelands with my Dad during "work experience" week and realised I had a passion for the industry as a whole.
As a radio DJ, how would you say your WSET wine education has helped you with your wine feature on Magic 828 and your career in general?
Personally, I learned a lot about wines of the world. I had done other wine courses previously that focused on SA wine and always felt very ignorant because I haven't travelled to other parts of the wine world. The WSET course gave me solid insight into other markets as well as into the world of Spirits. Hosting a Whisky feature and a Wine feature now, I feel more confident in my opinions. I am hoping it will lead to greater things career-wise.
What has been your most memorable wine moment?
Wow… So many! Having Ken Forrester pour me wine in his dining room was special as I had always held his wines in high regard and here he was, the man himself, pouring for me!!
Lunch with Danie De Wet of De Wetshof is another highlight! He kept disappearing into the cellar and returning with something "even more special for you, this time from Portugal".
If you could own a winery anywhere in the world, where would it be, which wines would you make and why?
An American friend of mine spends time with her parents in the Napa Valley and from her Instagram shots, it looks amazing!! So it would be Napa because diverse soils, climate and topography mean I could also make a rich, full-bodied Chardonnay; silky, seductive Pinot Noir and ripe, velvety Merlot. They have also been smacked by floods, an earthquake and, last October, devastating fires. So maybe property prices are cheap!?
What is your favourite cultivar and why?
I have an enduring love affair with Chardonnay. As much as other varietals impress and tantalize my palate, and despite the ABC (Anything But Chardonnay) movement, when I read this question the first word to pop onto my tongue was Chardonnay. I think it's because it can be adapted to many styles, from crisp, citrusy unoaked wine to creamy oaked wine. Being such a neutral grape, it offers a blank canvas for winemakers to paint in any style they choose. There's a remarkable balance of richness and acidity that well-crafted Chardonnays can achieve.