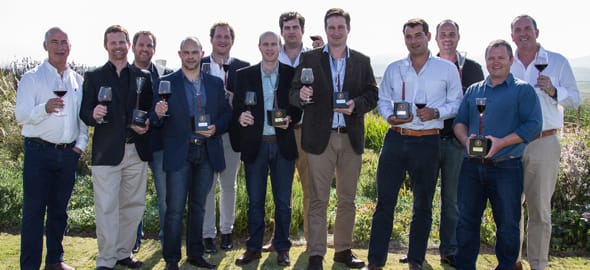 © Cape Times Friday 16th September 2016
Spring has sprung and once again, springing along with it, comes competition time. A whole host of different awards have been judged and announced in the last few weeks from international commentators such as UK journalist Tim Atkin's comprehensive and thorough SA Report to local affairs such as the RisCura White Hot Bordeaux-style White Blends Awards (one awards ceremony I was very sad to miss – such a delicious category and well done to top performers Iona, Strandveld and Tokara Wines). What to talk about, what to talk about? Well, space is limited so I have chosen just three competitions, all from entirely personal motives.
Pinotage is a big opinion divider as I discovered when I was in the UK five years ago to become an accredited teacher of international wine courses from the Wine & Spirit Education Trust (WSET). A fellow educator from the Netherlands was stuck in a completely outdated view of Pinotage from the bad old days at the turn of the millennium when it tasted of bitter bananas and had little to recommend it and try as I might, couldn't be persuaded to change his mind. I was thinking of him when I saw the results of the latest Absa Pinotage Top Ten which were announced recently, in particular when reading the words of Neil Ellis who convened the tasting panel. He spoke of "The diversity in styles of Pinotage – this year we saw many more examples where winemakers are not trying to follow the tried-and-tested methods used by icon wines, instead making Pinotage in styles that best suit the unique characteristics the winemakers are getting from grapes in their own areas."
I couldn't agree more. The past decade has seen a meteoric rise in the quality of Pinotage and it's mainly because people are now feeling confident enough to express themselves, pay attention to the grapes they've got and showcase them with appropriate winemaking. There is quality at every level in the Top Ten from perennial stalwarts such as Kanonkop and Rijks (winning Top Ten places for an incredible 11 times each) to inexpensive and fun versions by Knorhoek and Perdeberg, entering the Top Ten for the first time. Let's hope they can take this show on the road to Holland because there's at least one chap there who needs to see the Pinotage-light.
Talking of taking wine to Europe, my second competition seems to be going the other way! The Blaauwklippen Blending Competition always gives me the warm-fuzzies – it's a bit lighthearted and one of the very few competitions where the consumer is the star. Over 70 wine clubs competed to make the perfect, easy-drinking red blend this year and the winner – for an incredible second time – came from Germany! The club, Weinnasen from Rindchen's Weinkontor Uhlenhorst, flew in specially to join other finalists at Blaauwklippen last week to celebrate their winning blend of Malbec, Merlot, Shiraz and Zinfandel. If you want to try it, you can buy it from Blaauklippen's tasting room where it's bottled as a magnum with a glorious Frans Groenewald original label and selling for a mere R159.
My final competition is one in which I was personally-involved, judging the country's finest MCC's for the fourth year in a row. I love this competition – any excuse to taste bubbles is always fine by me – and it has been most heartening to see the increase in quality over the years with hardly any duffers amongst the entrants and a whole host of wines I would delight in sipping during a sunny summer's eve. The overall winner is Anura whose Brut 2011 is a fantastically-constructed wine with loads of depth and character. Shout-outs to Blanc de Blanc winner, Colmant and rosé Trophy winner, JC Le Roux who also scooped the Museum Class with their Scintilla Vintage Reserve 2008. Year in, year out the Scintilla is one of my favourite fizzes and if you can get your hands on some of the 08, there'll be a spring in your step this Spring, that's for very sure.