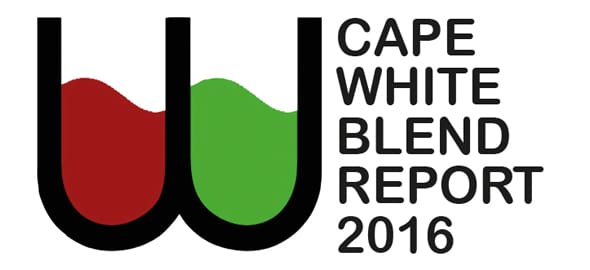 © Cape Times Friday 18th November 2016
As I write this in the wake of the American elections, I can think of no more fitting wine style to talk about than a Cape Blend. The world is still processing the implications of a Trump and Republican victory which has divided the US and polarised the rest of us. So it is with something of relief that I turn to wine, the beverage which unites and cheers, to Cape Blends which truly reflect the melting pot of society which is South Africa and to white Cape Blends in particular which are, like many other African ideas, leading the world in innovation, excitement and potential for the future.
So what is a white Cape Blend I hear you ask? We've all kind of got used to the idea of a red Cape Blend which involves a generous helping of our local grape, Pinotage, but the backbone of a white Cape Blend isn't an indigenous African grape (I tried a new one from Stellenbosch Vineyards the other day called Therona – unusual and not bad at all so go and try it!), instead it's Chenin Blanc. At the moment, there is no legislation as to what constitutes a Cape Blend of either colour but a goodly dollop of Chenin Blanc seems to be the way to go when it comes to these exciting white wines. Add in Chardonnay, Viognier, Semillon, Roussanne, Marsanne and more and you have something very special indeed.
I think by now most people have got over the idea that a blend is a way to hide inferior wines or unpopular grape varieties and are fairly cognisant of the fact that most top wines of the world are combinations of different grape varieties – as I say to my wine courses, the essence of a good blend is that 1 + 1 = 3 so the result is greater than the sum of its parts. And what makes white Cape Blends so exciting is that South Africa is able to combine grape varieties which no-one else can. Unhampered by restrictive European appellation laws, we can blend the grape varieties of the Loire Valley, the Rhône, Burgundy, Bordeaux and more into truly individual wines which are given even more distinction by containing our heritage grape of Chenin Blanc. Often using old, dry-farmed vines, giving incredibly low yields of ultra-concentrated and utterly-delicious fruit, a white Cape Blend is a celebration of the very best South Africa can make.
Well I think so anyway and I am pleased to see that I am not alone. Winemag.co.za is the only specialised South African wine magazine and editor Christian Eedes has been running a series of report-style competitions for the past few years. Generally focussing on single grape varieties – as do most competitions in SA – the reports now include a red blend one, a white Bordeaux blend one and finally, what I think will become the flagship category, the Cape White Blend report which was announced earlier this week. This is the first year of the competition and I would dearly love to see this grow and overtake all the others – by the way, they are looking for a sponsor for the next one so if your company wants to be associated with all that is innovative, exciting and proudly South African, you should drop Christian a line.
In the meantime, try the winning wines. The Lammershoek Terravinum Reserve White 2015 was overall winner with an excellent 95 points, closely followed by two personal favourites, the DeMorgenzon Maestro White 2014 and the Muratie Laurens Campher Blended White 2015, both on 94. Other favourites in the top winners include Thorne and Daughters Rocking Horse 2015, The Fledge & Co. Vagabond 2015 and Springfontein Limestone Rocks Dark Side of The Moon 2014, but overall, the standard of wines was incredibly high and there was nothing I wouldn't have happily drunk a bottle (or more) of on any given occasion. As this is my last column for the Cape Times, I don't think I could end up on a much higher note if I tried.