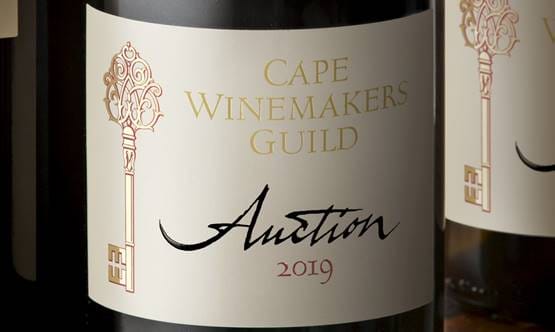 For the past few years, the CWG have generously organized a blind tasting of their Auction wines for a few lucky journalists (I feel I hardly qualify as a journalist these days but this is clearly one of those occasions where you just 'lick up the honey and ask no questions'). Why is a blind tasting of these wines so important? Because this is a particularly charming, erudite and accomplished group of winemakers and it is very easy to be swayed by their personality & enthusiasm if you know whose wine you are tasting. I love the surprise element of a blind tasting which gave me some wines which I thought I would like but
didn't, and others which dazzled with unexpected deliciousness. The Auction is being held Saturday 5 th October at Spier and if anyone would like to gift me a substantial sum of cash, this is what I would buy.
Let's start with bubbles as every day should. Pieter Ferreira has created two of them this year from the same wine but using different closures – a crown cap (which is normally used for MCC) and an agrafe closure. This is a cork, clamped into place by a big staple, and used for the second fermentation instead of the crown cap. The differences are marked with the crown cap-closed version being steely and thrilling with elegant, savoury yeast notes and a substantial finish whilst the agrafe closure was much more developed with deeper colour, richer, heavier mid-palate and a toasty marshmallow note. I am firmly in the crown cap camp for this experiment but both wines were delicious and I would happily enjoy either one this summer.
Moving down the list, the wooded Sauvignon from De Grendel was a beautifully-balanced mouthful of furry pea-pods with great acidity & length whilst the Raats Fountain Chenin Blanc was all you would expect from this maestro, showing rich, honeyed pineapples and apples laced through with zippy freshness and lipsmacking zing. I was sad not to taste the Paul Cluver Chardonnay which has consistently been my top pick for the last few years but events conspired to make it impossible to produce this year according to Andries Burger. Not to worry, there were other, equally excellent versions from Jordan and Newton Johnson but the Ataraxia was outstanding, dancing joyously between the fruit and oak through to a very satisfactory finish. And the Leeu Passant Radicales Libres is an off-the-wall explosion of umami having aged for 5 years in barrel, oxidizing, concentrating, surely spending some time under flor as well (?) and making a great partner for French Onion soup.
Onto the reds which I have criticized in the past for many of them being overly-alcoholic and extracted. Elegance and power were the watchwords this time with some great wines on show for drinking both now and later. They kicked off with a South African Vega Sicilia blend (Tempranillo and Cabernet Sauvignon) from Neil Ellis Wines which was ripe but not jammy with polished tannins and excellent length, whilst more conventional but equally excellent Bordeaux blends came from Kanonkop Paul Sauer and Groot Constantia Gouverneurs Reserve both wines which would repay spending a decade in a cool, dark room. Staying with blends, Niels Verburg's Luddite Rhone blend showed cooler climate Syrah notes with dark Mourvedre intensity and red fruit Grenache spice. The Syrahs were, quite simply, as good as it gets. Cederberg's Teen Die Hoog is a baby and needs a lot of time to sort out the substantial oak (will be worth the wait though) but the other two on tasting were nothing less than extraordinary wines. Boekenhoutskloof Auction Reserve could put a Cote Rotie into second place, with vibrant perfume, pepper notes plus elegant black fruit and endless finish. It's a wine which you feel, more than taste, one which conjures up images of dark velvet nights of star-filled skies, of daring deeds and dancing till dawn. To follow this wine was always going to be tough but the Boschkloof managed it with a quieter but no less powerful wine showing dusty oak, perfumed fruit and brilliant balance and length.
My final picks are a pair of Pinotages and a port-style wine. The Rijks Pinotage was a mouthful of spicy red fruit with dark chocolate and vanilla cream whilst the wine from Beyers Truter (his final wine on the Auction) must surely rank as one of his finest. Pinotage has its detracters – I meet them all the time on my travels – but if anyone wants to know what Pinotage can do, this is the wine to show them – dark brooding fruit, handling toasty oak with ease, satisfying mid-palate and lengthy tail. And to finish off the tasting, an excellent Cape Vintage from Boplaas with excellent integration or alcohol and tannins, layers of flavour and well-balanced sweetness.
If you have a yen for deliciousness, then make your way to Spier next weekend. You're going to end up with some fantastic wine and also a sense of contentment knowing that you are supporting the very-important Protégé Programme which helps develop and nurture young winemaking talent. For more details go to www.capewinemakersguild.com