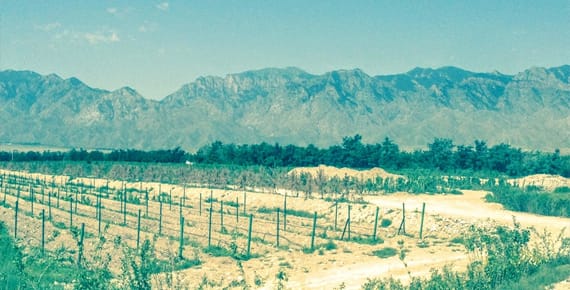 After much debate on the best way to spend our last morning in Ningxia – to hedge bets & stay near the city, visiting Silver Height's original facility before our flight or get an early start & venture an hour toward the mountains to their new location built in 2014. We chose the latter & were well rewarded for our sense of adventure. From very little on the way to the next village to the sudden bustle around the local tourist attraction, a film studio used for many period movies; and back to almost nothing; right at the wooden watch tower & we were there. There being a large, low, red warehouse-like building, 8 times the size of the facility in the city.
We were met by a bubbly American, Alexa, who heads up marketing & communications. An interesting contrast to our previous experiences, with fast flowing English and outsider insights into the industry. Winemaker, Emma, shared extremely insightful anecdotes around the industry – both past & present. From government controls over varietals imported (explaining the high concentration of Bordeaux varietals), to terroir, pricing to recover costs of setting up wineries by the current generation & the Gold Rush for land in Ningxia.
Silver Heights began as a bit of a premonition on the part of winemaker, Emma's, father. He planted some of the first vines in the area, with the belief that there was potential for successful winemaking, and promptly shipped Emma off to Bordeaux to study winemaking in 1999 where she met husband, Thierry, who returned to China with her. Husband & wife team are now responsible for the increasingly well-reputed wines thanks to Emma's previous employer, a wine distributor, who told her to bugger off & make wine full time after tasting some of what she was making in her spare time.
And it's easy to see why.
From a floral yet fresh Chardonnay (the first vintage released), to beautifully structured & layered reds – The Summit (Cab Sauv, Shiraz, Merlot blend) being described by dear Jancis Robinson as "just the wine to confound prejudices".
And, overall, the wine we experienced in China did just that. Gan bei, Ningxia!
More images on Google Photos.