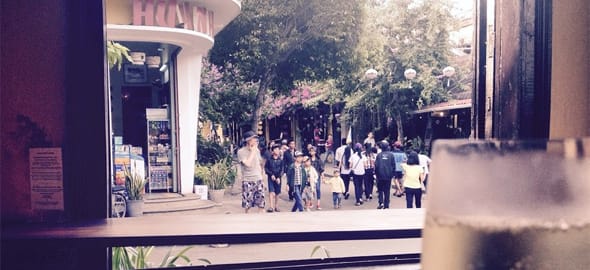 Wine fundi, Leigh-Ann Luckett, continues with her travels around the world in search of wine…. next stop, Vietnam
With our wine consumption mainly limited to 6 winery visits over 2 months, with a few bottles which had made their way from South Africa in between (notably a bottle of Luddite Shiraz 2009 consumed at an altitude of 3900m in Nepal); Vietnam was a veritable playground of wine. Actually, more of an overpriced theme park due mainly to tax & transport costs – but there was decent wine & we were very happy to spend a little more than the quality deserved for the pleasure.
While not actually producing any wine that we could track down, the wine drinking culture was much stronger than we had encountered thus far. With a bit of searching, it was possible to find wine shops, wine bars & restaurants with actual wine lists. Some were, of course, a little off the mark & most quite limited in the options by the glass, which is not uncommon in most countries.
Our most valuable finds in both Hanoi & Ho Chi Min were boutique wine stores  with fairly wide Bordeaux & Chilean wine selections with the odd bottle of South African here & there.  Staff here were enthusiastic & happy for you to have a seat & drink the wine you purchased, saving restaurant mark ups & corkage fees. They also often had interesting tastings going on in the evenings. Chilean wine being a familiar sight to most wine drinkers here due to it  apparently being the first country to target Vietnam  in terms of wine once trading opened up & Bordeaux because, well, Bordeaux.
With a burgeoning restaurant & bar scene combined with enthusiastic & aspirational wine lovers, there certainly are pockets of great excitement around wine with plenty of scope to grow – pity, though, about the prices.
Kind regards
Leigh-Ann Luckett
More photos can be found here at Google Photos
Leigh-Ann's blog can be found here Finding Wining