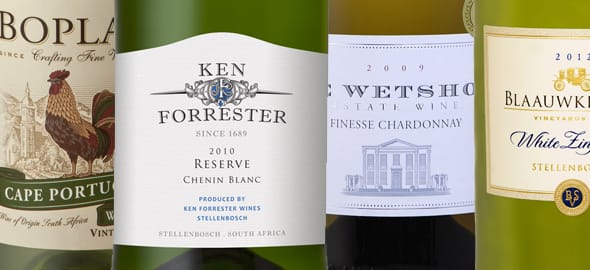 © Cape Times Friday 20th March 2015
As our retail shelves become busier and busier with more choices of wines, labels, closures and brands cropping up every day, you really need a USP or Unique Selling Point to stand out. Sometimes it's consistency and quality over a number of years, sometimes it's a name calculated to make you stop and look (I tasted some Fat Bastard wines the other day – certainly good for a giggle) and sometimes it's a grape variety that you are so tied up and involved with that it is hard to ever mention without including your winery name. De Wetshof has this, with its strong link with Chardonnay, Ken Forrester has it with Chenin Blanc and when it comes to Zinfandel, there is only one contender in the Cape and that's Blaauwklippen.
Quite why the estate decided to plant Zinfandel is a bit of a mystery. This is a grape which is more closely-linked to a country as opposed to any single farm, and DNA-tracking of the grape's ancestry firstly to Italy and now Croatia, hasn't stopped the Americans from claiming it as their own invention. According to Rolf Zeitvogel, cellarmaster of Blaauwklippen, it's a grape which needs a firm hand, because left to its own devices it will produce too many leaves, too many berries and far too much sugar in those berries as well – something I've witnessed on American and Australian versions which can reach 16 or 17% abv and still have residual sugar in them.
Most American Zins are made in one of two styles – either a semi-sweet 'white' version which is actually pink, or a big, bold, robust version with a full body and lots of oomph. Blaauwklippen takes this a couple of steps further and at an event last week, they launched the first MCC from Zinfandel in the country. Rolf believes that there are only two others in the world so this is a fairly unusual product and I have to say that it works nicely – crisp and fresh with a hint of yeastiness to it. Called 'Diva' and with the 2013 retailing at R135, the packaging looks as if it should be a rosé (which I believe was the original intention) but the wine remains resolutely white – I suppose if the Yanks can call their pink Zin 'white', there's definitely a precedent for putting our white Zins in pinkly-packaged bottles! If you prefer red, I can highly recommend their 2011 (R92) which is one of their best vintages to date.
It's not exactly a grape variety but there's no denying that when you mention Boplaas, you immediately think of 'port'. Of course, we can't call it port anymore, but this Calitzdorp farm makes some of the best fortified wines in the country whatever the labels say. What you may not know about them is that they also make still wines from these port grape varieties and their Cape Portuguese Collection boasts such unusual names as Touriga Nacional, Tinta Barocca and Verdelho. Often these are blended with more familiar grapes such as Shiraz, Merlot and Chardonnay, but the results are always refreshing and interesting. I'm a big fan of the Cape Portuguese White 2014 (R40) which not only comes at a ridiculously good price point but offers something genuinely different but not so weird and wacky as to scare you off. A blend of Chardonnay, Semillon and Verdelho, it's peachy, lemony and lively – the perfect partner for the last braais of summer.